Syed - Challenging the comfort zone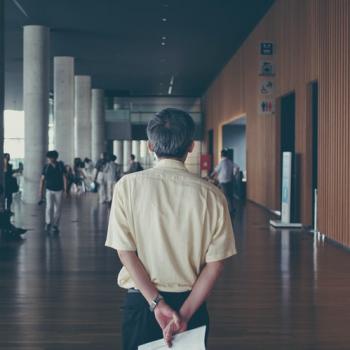 I came to Canada a long time ago, but had to go back to Bangladesh. Upon my return to Canada several years later, I found that I was struggling to get employed due to changes in the accounting field.
Hello, my name is Syed. I am originally from Bangladesh, where I worked as an Accountant for over 30 years, working in many organizations dealing with accounting and audits. My knowledge and experience in the accounting field is vast.
I came to Canada long ago, but due to some family issues, I had to go back to Bangladesh, leaving my family in Canada. I ran a successful accounting business while living there. Due to a recent family emergency, I had to wrap up my business in Bangladesh and come back to Canada immediately. On my return to Canada, I found that I was struggling to find employment due to changes that took place in the accounting field; especially in terms of technology and software programs. I identified that my lack of knowledge in accounting software programs such as SAGE50, were my biggest shortcoming. This was alongside competition with people much younger than myself who had local employment experience.

I saw WorkBC Employment Services when passing by one of their offices. I walked-in and was soon connected with the Newton office where I was assigned to a very helpful Employment Counsellor. She immediately helped me make a resume and cover letter, inspired me and gave me moral support. Through the funding provided by WorkBC, I was able to complete a training course on the SAGE50 accounting software, and finished the course successfully.
After the course completion, I was referred to an Employer Liaison / Job Coach. The Job Coach contacted some employers on my behalf and CDI College was one of them. The college was looking for somebody with SAGE50 experience. I was connected to them and after receiving some interview coaching, everything clicked! I was offered a position as an instructor!
I would like to express my gratitude and thanks to both my Employment Counsellor and Job Coach for their support and encouragement. It was because of the support of Newton WorkBC that I found this job. WorkBC Employment Services is a great resource for helping people like me find jobs in BC.