Exploring New Avenues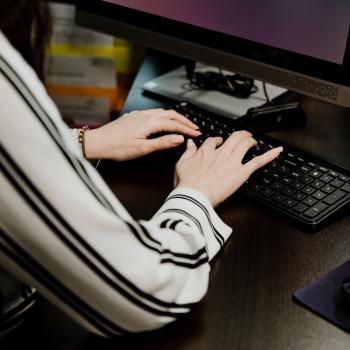 I am a new immigrant in Canada and currently, a single parent since my husband's immigration got delayed due to the pandemic. I am a dentist by profession and before coming to Surrey-Newton WorkBC, I was unemployed.
I had limited resources and knowledge of how things work here, especially the job market. For a foreign qualified dentist, my opportunities were limited due to a lack of licensing and no local work experience. In addition, I was also looking after my daughter and the only practical possibility was to look for a job that offers a work-from-home option.
I heard great reviews about Surrey-Newton WorkBC from some other immigrants I befriended in my job search process, who mentioned about the constant support offered and how the team here goes out of its way to help their clients find a job that is suitable for them. I am so glad I made my choice and decided to come here.
I attended a few workshops offered at WorkBC, which helped me build up my confidence and provided me with tips on what employers actually look for in the resumes and interviews. Apart from that, I regularly received information on job openings in my area. My counsellor and Job Coach together were considerate of my needs as a single mother, which I highly appreciate. Not only that, I received financial support as well as vouchers for buying office wear and transportation money during my intervention at WorkBC.
Within no time, I found employment with Canada Revenue Agency. I would conclude by saying that I completely recommend the services offered by WorkBC, everyone should contact them for getting through their challenging times.