Lisa Stays the Course during the Job Hunt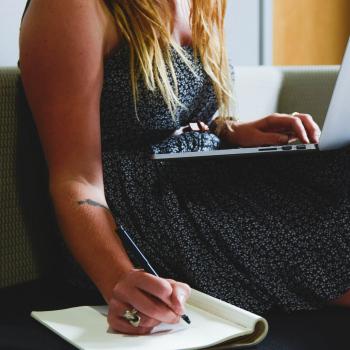 Hi, I am Lisa. I was born and raised in Canada. Before coming to Newton WorkBC, I was working in the telecommunications industry for 17 years. However, they did a mass layoff due to reorganization internally and laid off 30% of the staff.
It was a really hard time for me. I was so used to working and having a job that now it seemed like a dead end with no hope. I searched for jobs and asked friends and family to look for any openings in their companies. But all my efforts were in vain. Before long, my sister-in-law told me about WorkBC and their services and that they can help me with my job search process at no cost!
My experience with Newton WorkBC has been wonderful.  I really did not know what to expect and was guided to classes and information that was so helpful in my job search. I had worked in just one industry for so long that I had no information on the labour market.  Thankfully, I was at the right place at the right time and was steered in the right direction.
I took a variety of workshops including resume writing and interviewing skills where I got a chance to meet new people and chat with them. It really helped me in my confidence in communicating with other people from different industries. I highly recommend the courses offered as you not only get to learn new things but also apply the knowledge right away, giving you self-confidence and faith in yourself.
I also took the personality dimension class which was really informative. I got to know about myself in a deeper more thoughtful manner.
I was gainfully employed with the help of my facilitator and employment counsellor who was a wealth of knowledge and huge support in helping me find my current employment. I love this job and the people here at the office.  It truly feels like a family.  So much support and co-operation.  A real team!
I would highly recommend people out there seeking employment to inquire about the services provided at Surrey-Newton WorkBC. Find out what is offered. There are so many classes and courses available and all that FREE OF CHARGE!